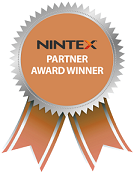 Gig Werks understands the true value of SharePoint is as a business automation tool.  For institutions that require and desire to bring automation and it's ROI as part of its ongoing enterprise strategy, Nintex offers unparalleled value for our clients. Using these tools, Gig Werks leverages the native SharePoint formatting to deploy workflows that fit any need within your organization.
Nintex Workflow and Forms products empower SharePoint users to automate their own processes in minutes with easy to use drag and drop features, ability for all users to share and align business practices across teams, including reading and writing data from CRM, and responding to requests in real time and language, even with mobile and without SharePoint portal access.
Below is an overview of the Nintex products for Advanced Workflows, Forms and Mobility in SharePoint.
---
Nintex Quick Starts
Nintex Installation, Configuration and Training Workshop
The Nintex Quick Start from Gig Werks is designed to help clients get the product up and running and gain a better understanding of what the product can do as they begin formal projects and planning. The Training and Workshop can be customizable and fine-tuned to deliver content and instruction in the context of the institutions key drivers for adoption of Nintex and SharePoint.
Learn More: Nintex Installation, Configuration and Training Workshop

Nintex Compliance Workflows Quick Start Packages
With Gig Werks and Nintex this starter package delivers the ability to automate compliance demands,
easily produce the reports today's firms need to have ready on and on demand and set the ground work
for your Enterprises ever changing compliance journey.
Learn More: Nintex Compliance Workflows Quick Start Packages Brochure
Watch Demonstration: Satisfy Regulatory and Compliance Demands Easily with Advanced Workflow in SharePoint 
Nintex Tips and Tricks from Gig Werks
---
Nintex Workflow
Nintex Workflow adds a drag-and-drop workflow designer, connectivity and advanced workflow features to the Microsoft SharePoint platform. Business users and IT Professionals alike will be empowered to quickly and easily automate business processes; from a simple leave approval request, to complex integration across external applications, cloud services and data sources
Integrated SharePoint Features:
Fluent ribbon interface

Business Connectivity Services

Excel Services

InfoPath forms

Reusable, Site, List and Content type workflows
Connect with Other Systems:
Provision users in Active Directory, Exchange Server, Office Communications Server and Microsoft Lync server

Read and write data from Microsoft CRM

Easily access data and processes from line of business and external systems using web services, SQL, LDAP, XML , BizTalk and other common middleware and open interfaces
Extend and Customize:
Create "User Defined Actions" using the drag and drop workflow designer

Export workflows to Visual Studio

A wide range of third-party add-ons, extensions, and connectors are available from our global partner network
Workflow Forms Made Easy:
Combine Nintex Forms with Nintex Workflow to transform workflows into rich business applications. Nintex Forms automatically generates the required elements for Nintex Workflow forms, and allows workflow variables to be used as form data.
Additional Features:
Exclusive Lazy Approval System, respond to requests in real language, even when mobile and without SharePoint portal access

Ad hoc delegation of workflow tasks to users, directly or scheduled

Scheduled and timed workflows for repeated processes

Rich workflow notifications using email, instant messenger and SMS

Process diagram annotation and print view

Customizable toolbox with search and resize
Watch Demonstration: Modernize the Enterprise with Advanced Workflows and Forms in SharePoint
Watch Demonstration: Enterprise Workflow in the Cloud with SharePoint, Office 365 and Nintex
Watch Demonstration: Automating Contract Management with Workflow in the Cloud or On-Premise
Watch Demonstration: SharePoint 2013 vs SharePoint Online and Office 365
Watch Demonstration: Advanced Workflow, Forms and Mobility in Office 365 and SharePoint
Watch Demonstration: Advanced Workflow Made Easy with SharePoint 2013 and Nintex 
---
Intelligent Document Creation Solutions
Nintex Intelligent Document Generation solutions with Gig Werks simplifies document creation using the same data and documents you use today, transforming them into a data-driven process that accelerate sales and business results, empowering employees to do more of what they do best, quickly and easily.
Any Content, Any Source


Assemble data from across the enterprise intelligently from virtually any data source
Create Documents


Forms driven automation of document creation in Word, PDF, PowerPoint & Excel
Consistent Delivery


Drive savings, efficiency & ROI with controlled delivery with Nintex
Features and Benefits Include:
Reduced effort & cost of document production and template management

Full integration with numerous content repositories

Improve accuracy & compliance by eliminating risk of errors & omissions

Increased accountability by keeping an audit trail of all generated documents

Driven by the business user with minimal reliance on IT

Transformation of documents into data-driven processes

Intuitive & seamless user experience

On-premise delivery (installation) or Software as a Service (SaaS)

Rapid return on investment

Produce robust process governance and regulatory assurance

Multi-channel delivery

Multiple output formats
---
Advanced Compliance Workflows with Nintex
With the exorbitant amount of regulations placed on organizations today, there is an increased need to keep secure and compliant data. With SharePoint and the new solutions from Nintex, you can easily transform key business processes into automated workflows and help protect your organization from unwanted legal issues and that data distribution and activities meet all regulatory requirements including auditing by the SEC.
These workflow solutions include:
Compliance Approval Workflow

– Marketing materials, documentation and reports are approved by the required members of the Compliance and Legal departments of the organization and provides a full audit trail of approvals.

Performance Approval Workflow

– Confirms accuracy and approval of data and statistics inside a particular performance report or portfolio before distribution.

Pre-Trade Clearance Workflow

– Stock trade approval or rejection from compliance department, so that all trades are made legally and avoid a conflict of interest for the organization. This workflow also provides a full audit trail of all Pre-Trade Clearance Workflow interactions.
Watch Demonstration: Ensure Auditability and Compliance with Advanced Workflows in SharePoint
Read: Pre-Trade Compliance and Financial Reporting Data Sheet
---
Nintex Workflow for Office 365
Nintex Workflow for Office 365 enables organizations to extend business process automation to more people, places and devices, delivering workflow for everyone. Nintex Workflow adds a drag-and-drop workflow designer, advanced connectivity, and rich workflow features to give customers more power and flexibility.
Quick & Easy: Empower more users to automate their own processes in minutes through intuitive, easy to use, browser based drag-and-drop workflow designer.
Invest Smart: Get real work done in Office 365. Protect your investment through simple deployment and management, while avoiding additional infrastructure and client software costs.
Connected: Connect Nintex Workflow to Office 365, external systems, Exchange server, Lync server, databases, web services, and a world of cloud services seamlessly.
Watch Demonstration: Advanced Workflow, Forms and Mobility in Office 365 and SharePoint
More Information: https://www.nintex.com/en-US/Products/Pages/NWO365.aspx
---
Nintex Forms
Nintex Forms is a web based designer that enables forms to be created within SharePoint quickly and easily. Forms can then be consumed on most common mobile devices from the internet, anywhere and anytime. Nintex Forms integrates seamlessly with Nintex Workflow to automate business processes and deliver rich SharePoint applications.
Quick & Easy Forms Designer
Nintex Forms is intuitive, browser-based and requires no client software licensing or installation. Design visually appealing forms with sophisticated business logic and rich HTML formatting.
Customize predefined layouts for any device, form factor or screen size. Preview forms before publishing to ensure delivery of optimal user experience.
Access Anywhere, Anytime
Nintex Forms provides one-click publishing to Nintex Live, securely extending forms and processes to users outside the firewall. Native mobile applications support offline access and enable capture of touch input, location data, camera photos, video, audio and more.
Seamless Workflow Integration
Nintex Forms automatically generates workflow forms that can be quickly customized, turning traditional workflows in to sophisticated business applications.
Nintex Forms vs. InfoPath
InfoPath forms are designed to be standalone XML documents with embedded application assets (code, rules, etc.).  You can use them for the UI of a workflow task, or a list item, etc., but they are designed to be smart documents -- and they're good at that.  Oh, and you need a runtime component (client or server-side service) to run them.
Nintex Forms are designed to be HTML front-ends for SharePoint content, such as tasks, list items, document properties, and workflows.  They know they're running as part of SharePoint, and when they're part of a workflow, they know that, too.  This is both true of runtime and design-time. You can modify a list as you're creating a form for it.  You can embed a task's fields in a form, but also the fields of the item to which the task corresponds (e.g., a document you're approving), plus any workflow variables (read/write access is possible) and workflow state (progress diagram).  Moreover, the form, when published, is just ASP.NET, so it runs fast, and runs everywhere.
Moreover, Nintex Forms allow for multiple layouts for different devices, so the same work for a desktop browser can be used for smartphones, tablets, etc.
Finally, for situations where SharePoint isn't on the Internet but users are, Nintex Forms can be published to our cloud service so people can fill them out from anywhere.  SharePoint will pick up the responses and prices them gracefully.
It depends on what you want for any given solution as to which product is a better fit.
Watch Demonstration: Advanced Workflow, Forms and Mobility in Office 365 and SharePoint
---
Nintex Mobile
Nintex Mobile apps put the power of Nintex Workflow and Nintex Forms in your hands— anywhere, anytime. Whether you're on the road or between meetings, you can act on your processes quickly, easily and securely. Watch the Nintex Mobile Overview video
Take Your Processes On The Go To Maximize The Impact Of Your Workforce
Eliminate paper-based processes by capturing data directly on a mobile device

Interact with business systems and processes when you're away from your desk

Kick-off, track and delegate tasks from your mobile device
Optimize Your Experience Across Popular Mobile Devices and Platforms
Native apps take advantage of the best features of your mobile hardware and software

Keep processes moving, even when you're offline

Securely access your processes without configuration changes to your environment
Mobilize Your Processes Quickly and Easily
Maximize the return on investment of Nintex Workflow and Nintex Forms

Enable non-technical users to make forms mobile with one click

Allow developers to get more done with less code
---
Nintex Workflow for Project Server
Nintex Workflow for Project Server empowers project and portfolio managers to design and implement end-to-end workflows without the need for complex and costly development cycles. Nintex was named in Gartner Inc's list of Cool Vendors in Program and Portfolio Management 2013 an exclusive list that highlights innovative vendors and their products and services.
Project, Portfolio and Collaboration Workflows
Demand management workflows created with Nintex Workflow for Project Server are assigned to Enterprise Project Type's (EPTs) and can be configured to present Project Detail Pages (PDPs)and set stage status through the lifecycle phases according to an organization's EPM methodology. It is built with deep integration with Project Server so you create native Project Server workflows.
In addition, workflows can be associated to asynchronous Project Server events and kicked off based on events such as when a project is published, or a new resource is created. This helps ensure greater governance across an organizations' project management practice by monitoring budgets and resource status.
The underlying Nintex Workflow integration with SharePoint helps improve collaboration and communications across the project team during project execution and management.
Design Workflows in Minutes
Nintex Workflow for Project Server is a browser based designer embedded in the Project Web Application
Draw, configure and update workflows by dragging and dropping actions onto the design canvas.

Track their status visually and review reports all within the browser without the need for additional software.

Save and reuse workflow logic across projects, departments and teams, or use templates to enforce standard processes and methodology
Leverage Nintex Workflow Connectivity
Workflows created with Nintex Workflow for Project Server will connect to CRM, ERP and other LOB systems, as well as SharePoint Business Connectivity Services, Active Directory and Lync. Combined with the powerful Nintex Workflow actions, you are able to:
Consume information from financial, human resources, billing and other disparate systems to create more complete workflows.

Unlock the data available within your Project Server instance via the Project Server Interface (PSI) or Project Server's dedicated reporting database.

Build processes that utilize Nintex Live to connect to an ever-growing catalog of online services and interact directly with Office 365, Yammer, Twitter, Bing and a World of Business and government information services

Leverage out of the box integration with Exchange and Lync to schedule meetings and provide real time notifications.

Create workflows that provide greater visibility into process status, compliance, bottlenecks, and participation. For example, you can analyze how long project approval requests take to be approved, how often requests are escalated, the time taken by each approver, etc.
---
Nintex Live
Nintex delivers innovative software and cloud services that empower organizations to automate business processes, quickly and easily – all without a single line of code – increasing the success of business operations. Nintex Live enhances Nintex Workflow and Nintex Forms by adding even more tools to the workflow toolbox, connecting workflows across distributed SharePoint deployments, including Office 365, and extending the reach of business forms to customers, suppliers, and remote workers outside the firewall. With Nintex Live, your workflow possibilities are endless.
Share Solutions Across Locations
Save time and money and unlock organizational knowledge by sharing workflow solutions across branch locations. Nintex Live supports hybrid and distributed deployments by connecting workflows between distributed SharePoint deployments, including Office 365.
Access a World of Cloud Services
Put the power of "the cloud" to work for your business in real-time. Enhance and extend workflows by connecting to a catalog of enterprise and consumer cloud services. Workflow designers can quickly add web services from the catalog to Nintex workflows without writing a single line of code.
Securely Integrate Data from Outside the Firewall
Engage with customers, suppliers and remote workers at the click of a button. Nintex Live lets you deploy web and mobile-enabled forms beyond the firewall to securely capture important data and drive key business processes.
---
I'd Like to Learn More About Nintex
Fields marked with an * are required