Project & Task Management in SharePoint with Project

Ready



In the age of the cloud and digital disruption, the information and documents you need to manage are increasingly all over the Enterprise – driving content chaos. But, the way you need to manage projects, collaborate and control the movement and approval of content should always be the same, repeatable process.
ProjectReady Central is a leading project management & document control solution designed to end the chaos by providing a modern, process driven solution to manage project information, across the enterprise, the same way every time. Easily manage projects, tasks, resources, emails and documents across thousands of active projects from a single location and integrate your line of business systems (i.e. Microsoft AX, Microsoft CRM, Deltek Vision) to easily work with all your project data and consolidate the numerous silos and applications typically used on a project.
Contact Us Today to Schedule a Demonstration!
Learn More About ProjectReady at www.Project-Ready.com
---
Centralized Management of Projects
Manage thousands of projects from one central modern interface and user experience. With easy filtering and search, you can simply find your projects, get insight and take action directly from the My Projects console.
Centralized Management of Tasks
Manage thousands of tasks across thousands of projects from one central location. See and update all your tasks in one place or as a Project Manager be able to sort, find and add tasks to your team easily.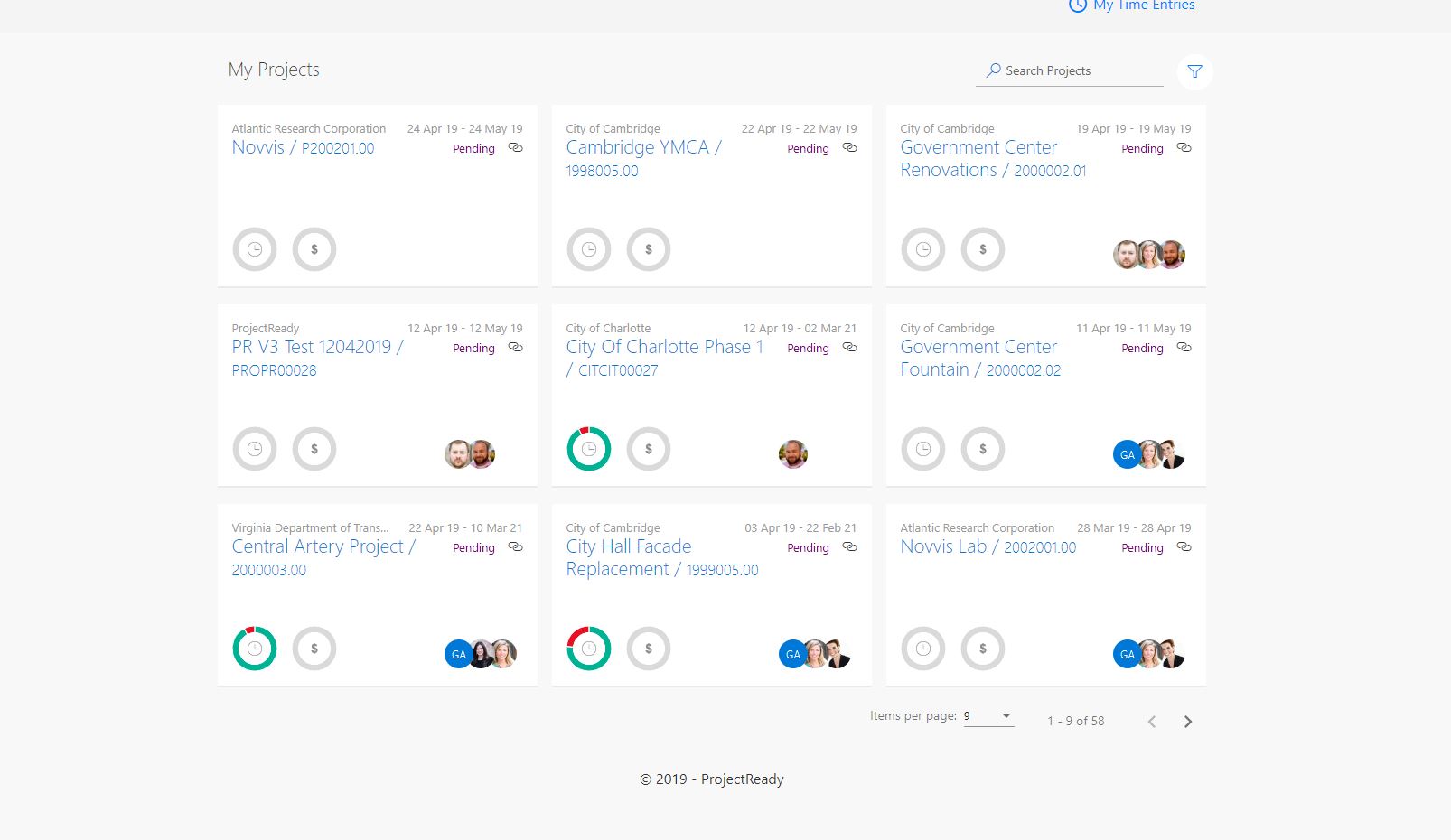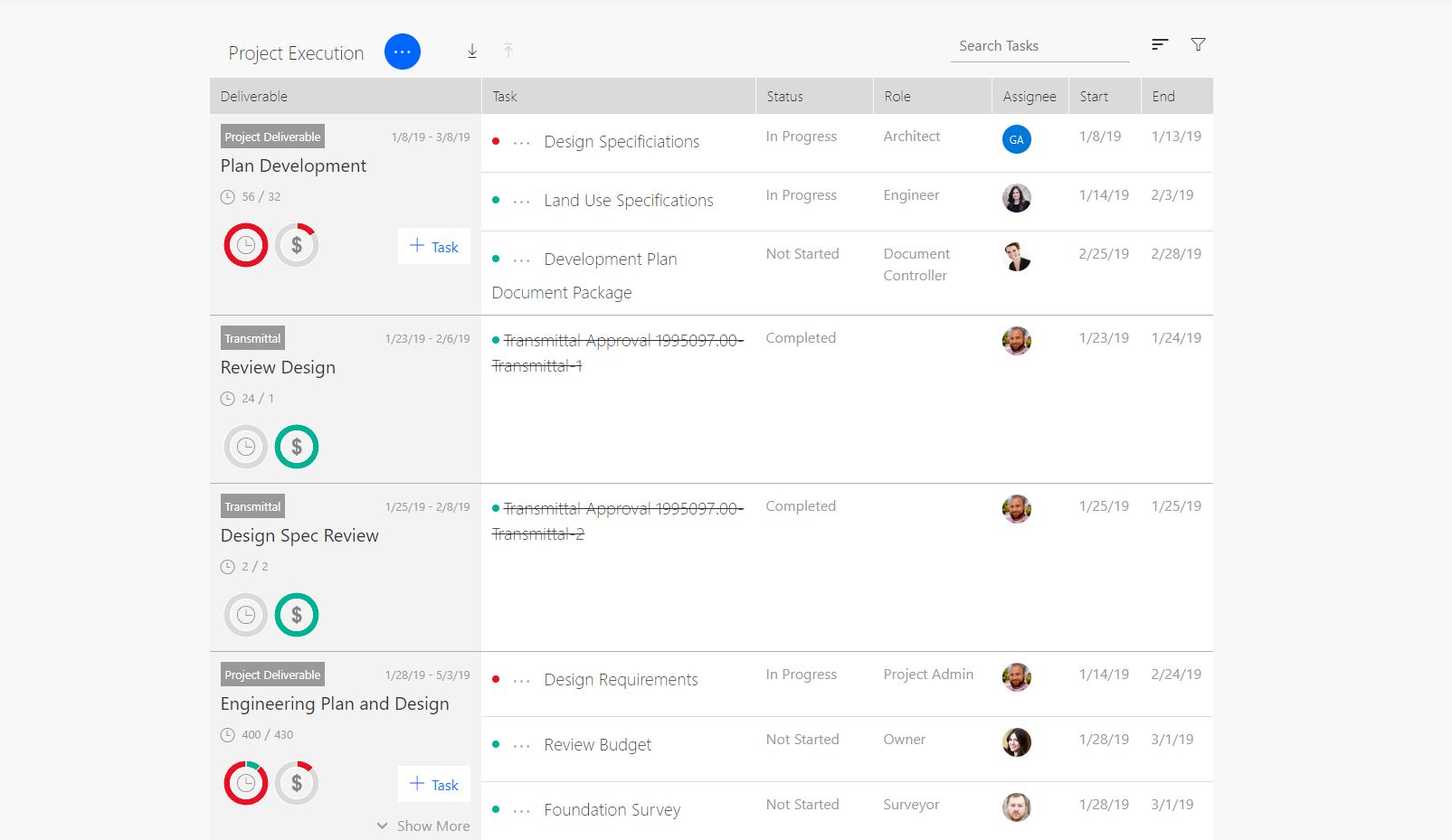 Time Entry
Bring time & tasks together for your employees and consultants internal or external to the organization and enter time directly against tasks. Gain clear control & visibility into your projects progress, budgets & time before its sent to billing & end the content chaos in your project.  
Resource & Utilization Management
View resources across thousands of concurrent projects and make edits as you go while they're dynamically and automatically applied. Avoid project delays and effectively manage your resources improving collaboration and communication in one place.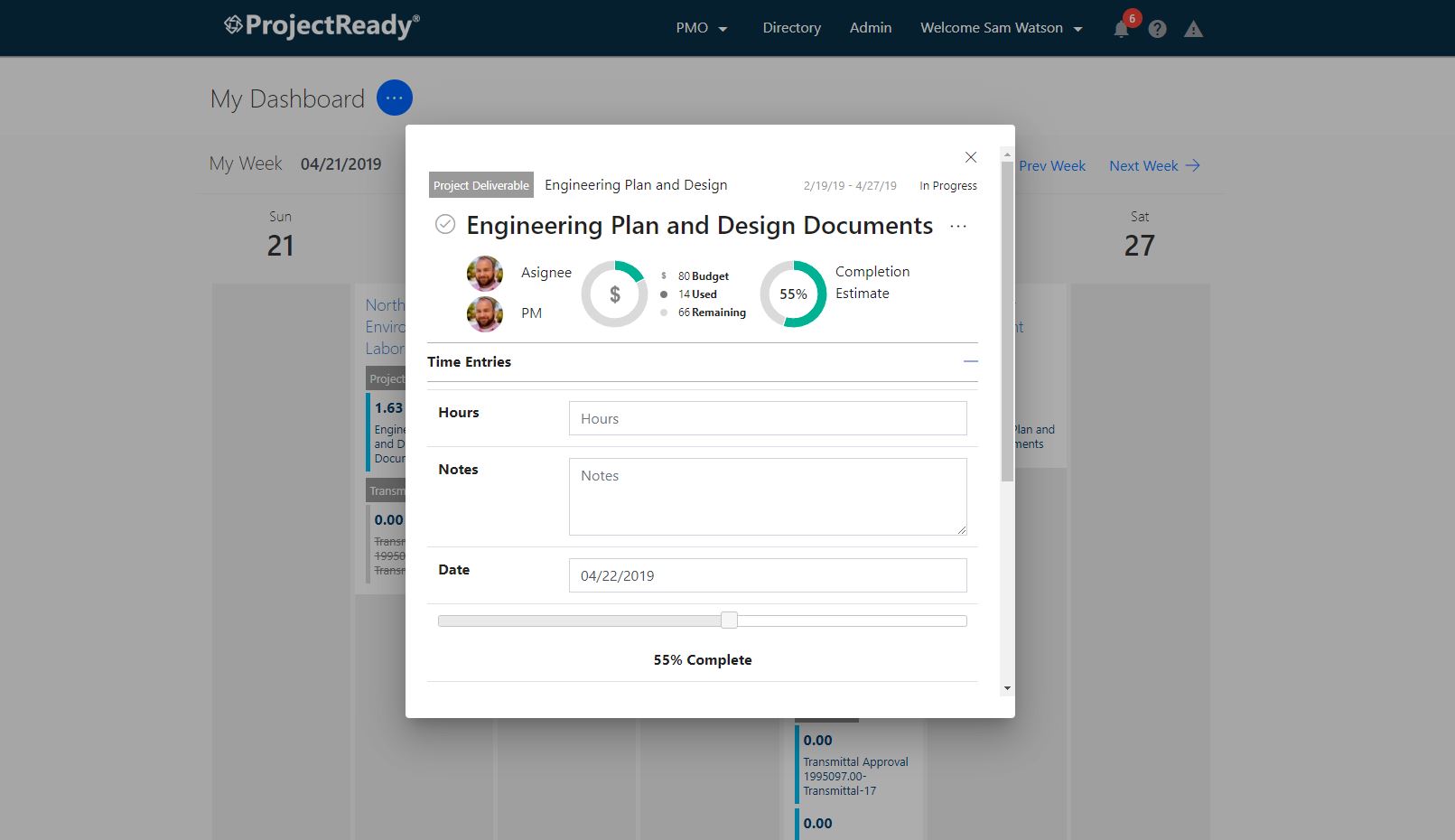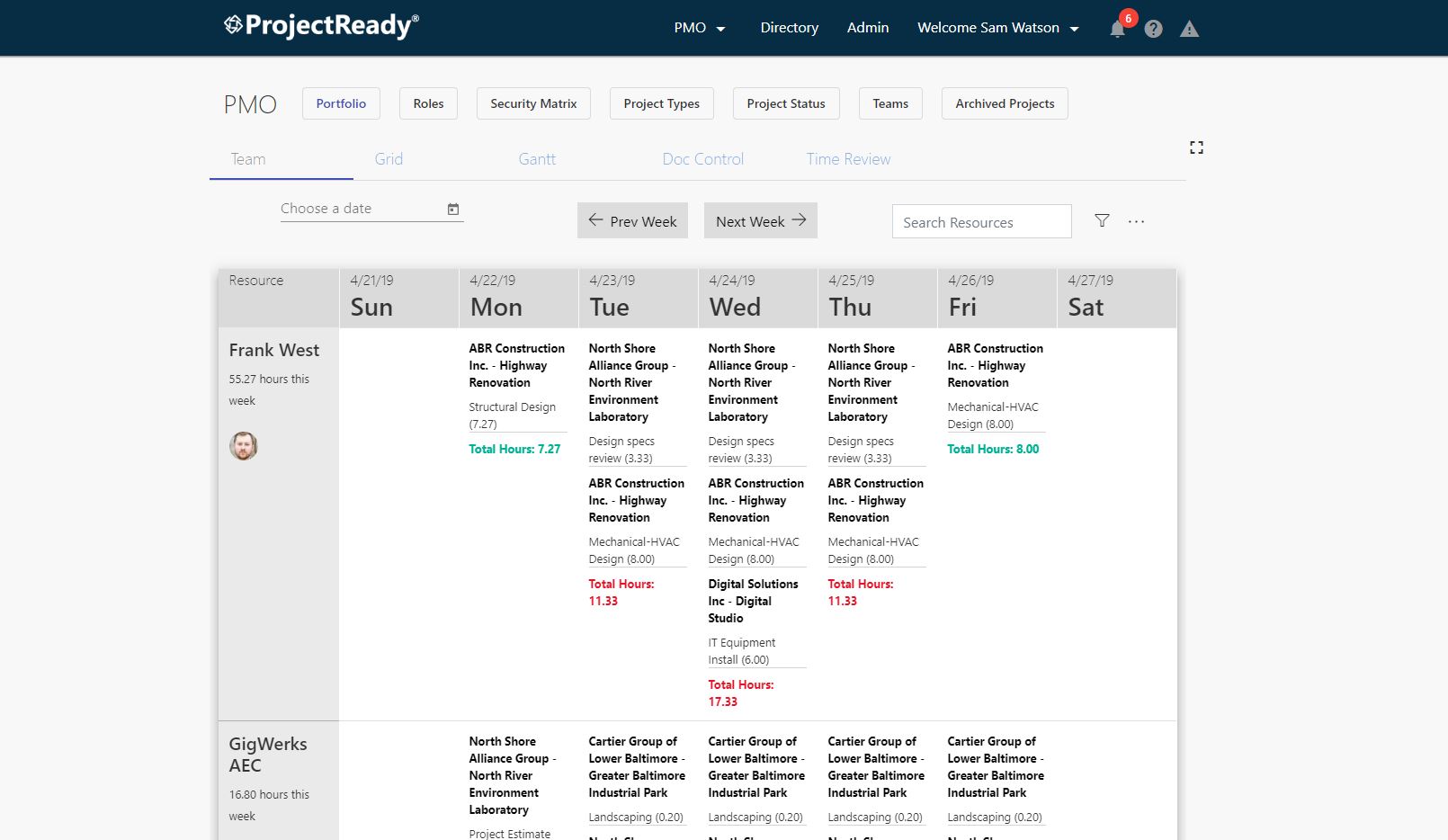 Collaborative Project Site Creation
By automating the creation of project sites, ProjectReady Central ensures best practices information architecture and security built to scale. This delivers consistent structure and navigation to all your project sites whether that be in SharePoint or Autodesk BIM 360, all driven by the business user.
Reporting Across All Projects & Tasks
Comprehensive views, analysis and reports of project information and management of tasks across thousands of concurrent projects. The ProjectReady database puts the power of control into the hands of the end user, enabling true project management built for the Enterprise.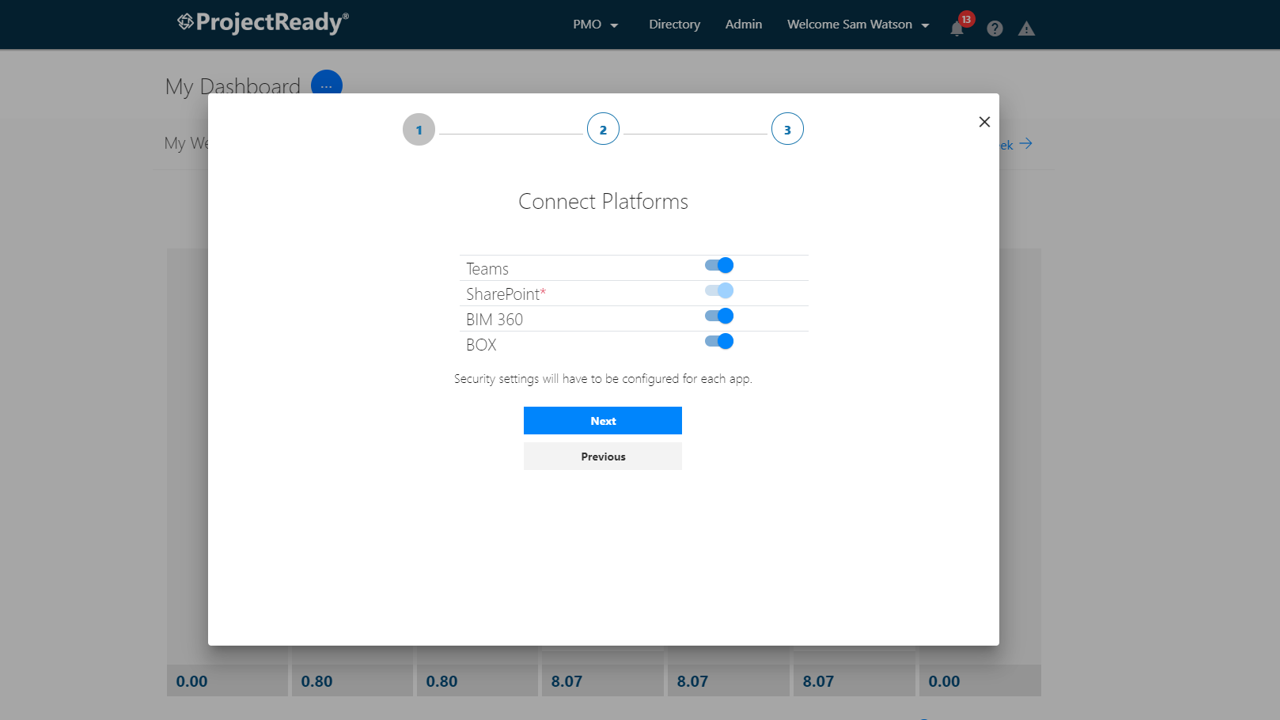 Project Accounting & System Integration
Integrate any data from your systems that use a SQL database with seamless synchronization. This includes systems such as CRM, Deltek and Microsoft AX. Just simply connect your database to the ProjectReady SQL connector and regardless of changes you make on your backend, your experience with ProjectReady will stay the same ensuring business continuity and seamless data integration.
Easily Set & Maintain Security & Permissions
Collaborating with numerous external clients and vendors is essential making administering permissions and security quite onerous. With an intuitive and simple user experience, ProjectReady makes it easy allowing you to set and maintain site security and permissions throughout the life cycle of your project – from one central location. Use our intuitive security matrix to update permissions and setup user access securely.
Learn More About Project & Task Management in SharePoint