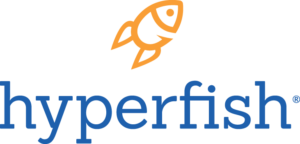 Gig Werks, a certified Hyperfish partner, offers the expertise and experience to deliver the Hyperfish solution to help Identify and populate missing information in Active Directory, SharePoint & Office 365 and get the most out of your people data.
---
Microsoft Active Directory (AD) is a foundation for businesses around the world, but most are missing critical business information. To the organization, the AD is a faceless list of names, and many IT projects fail due to insufficient people and profile information.
Hyperfish enables organizations to automatically identify and populate missing information in Active Directory, quickly and easily.
How does it work?
Hyperfish monitors your Active Directory (AD) or Azure Active Directory (AAD) for information that is missing, incorrect or out of date. Using next generation technology, Hyperfish starts a conversation with each user making it super easy for them to update their information by:
Breaking up requests into small, bite size pieces
Finding the best way and time to initiate contact
Enabling users to respond to requests via email and instant messaging
Offering an easy to use mobile-friendly interface
Providing suggestions based on information found in Email, LinkedIn and other data sources
What does Hyperfish deliver?
By implementing Hyperfish to complete your directory, you can:
Improve the speed and quality of communications across your organization
Reduce IT Support costs in maintaining directories
Ensure quality and consistent directory information
Enable and accelerate key IT projects including Approval Workflows, Personalized Portal, Cloud Migration, Corporate Directory, Mobile Intranet and Organizational Chart
Unlock the value in Microsoft Office 365 including Delve, Skype for Business, and SharePoint
Try the FREE Hyperfish Directory Analyzer!
Get started with our FREE Active Directory Analyzer and understand the level of completion across your user profiles. In your custom report you will see how you are faring against key attributes including Profile Pictures, Phone Numbers, and Job Titles, as well as learn the value of an up to date Directory.
---
---