Achieve more with Microsoft 365
With Microsoft 365, the sum of the parts is greater than whole.  But with all the powerful tools of M365 – SharePoint, Teams, One Drive, Viva, AI, Power Automate, Azure, Power BI, Compliance and Security; and an ever-growing array offerings – when to use which tool within your enterprise is a lot to get a handle on.
Ultimately the real value you get out of your investment is when you bring together the expansive M365 platform into a single solution and user experience for the business.
The challenge is having the breadth & depth of knowledge to drive the full potential that M365 offers. That's why there's Gig Werks – award winning experts with deep M365 experience that can make the difference in maximizing the benefits & ROI of your investment.
Let the Award-Winning Experts at Gig Werks help:
Bring together the full M365 stack - Teams, SharePoint, Power Automate & Power BI to deliver business solutions
Process Automation & Workflow with M365 to drive efficiency & ROI across the organization
Branding & stylization of your SharePoint intranet for a modern, intuitive user experience
How to source & build powerful, immersive reports & dashboards in Power BI
Driving security & governance across M365

Get a custom playbook of your forward vision of M365 – knowing the cost & effort to achieve it

On-Demand Expertise & Solutions Across SharePoint, Microsoft Teams & the full Microsoft 365 Platform

Get your Enterprise going with a 7-Day Workshop on SharePoint and the Microsoft 365 Platform
Best Practices, Use & Adoption of SharePoint, OneDrive, Teams, Azure Blob Storage

Modern Workflow in Action with M365
Driving Adoption with the Modern
M365 User Experience
The Modern SharePoint Experience

Deliver the full potential of all the tools available in M365:
With every project a site, have full context & a central place to interact with project data in context.

Inherent metadata

helps you search &

feeds Compliance

Document sharing is more controlled

Maintain & update sites with Modern Provisioning

Reduce Infrastructure

Get rid of on prem data centers
(

Hardware, Back up, Admin)

Flexible & predictable costs

Access from anywhere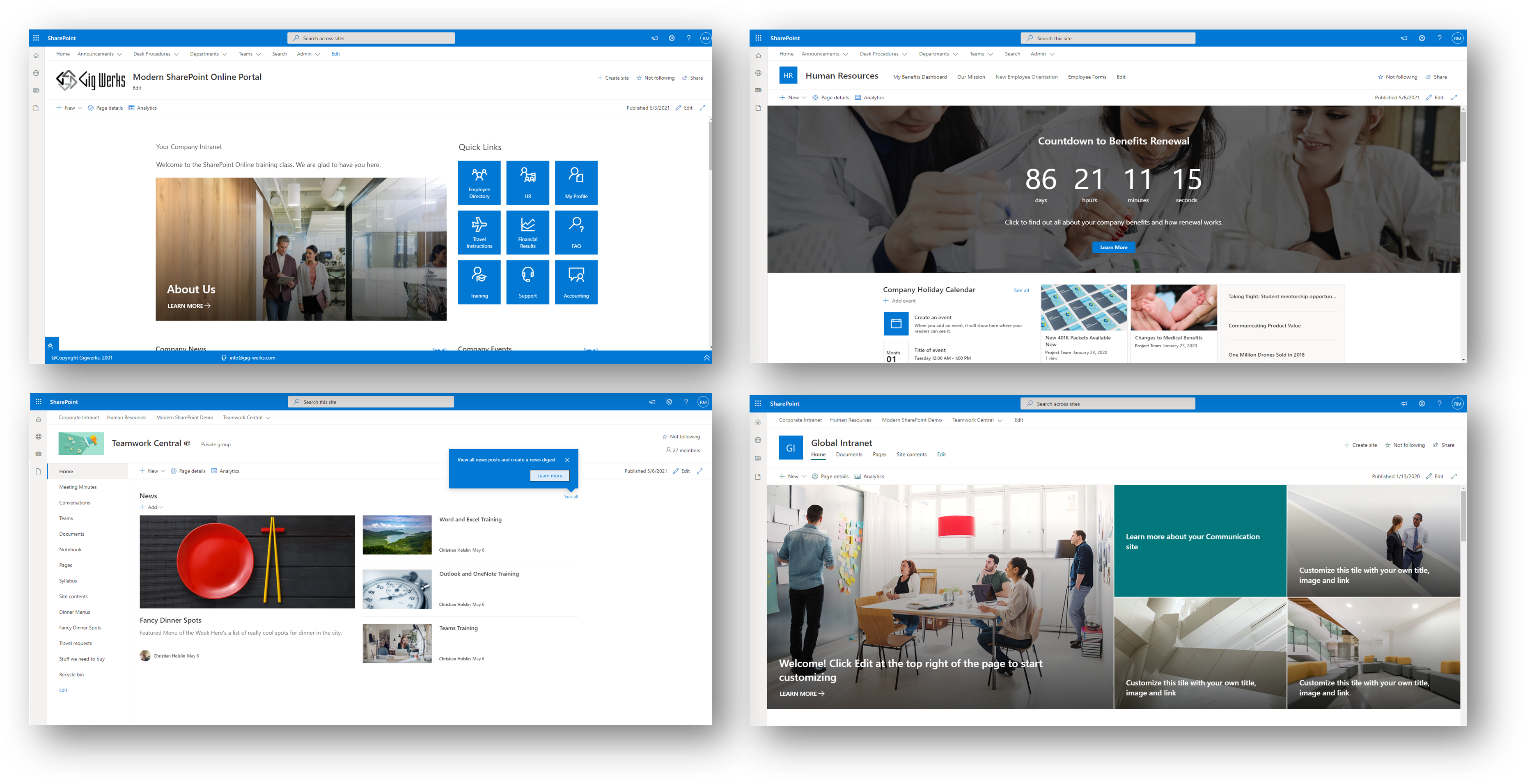 Increase employee productivity

Improve collaboration across the organization

Enable innovation

Reduce the total number of meetings & their duration

Information workers save four hours per week from improved collaboration & information sharing

Information workers save more than one hour per week by not having to switch between applications

Having resources available online in Teams reduces downtime by 14.6 percent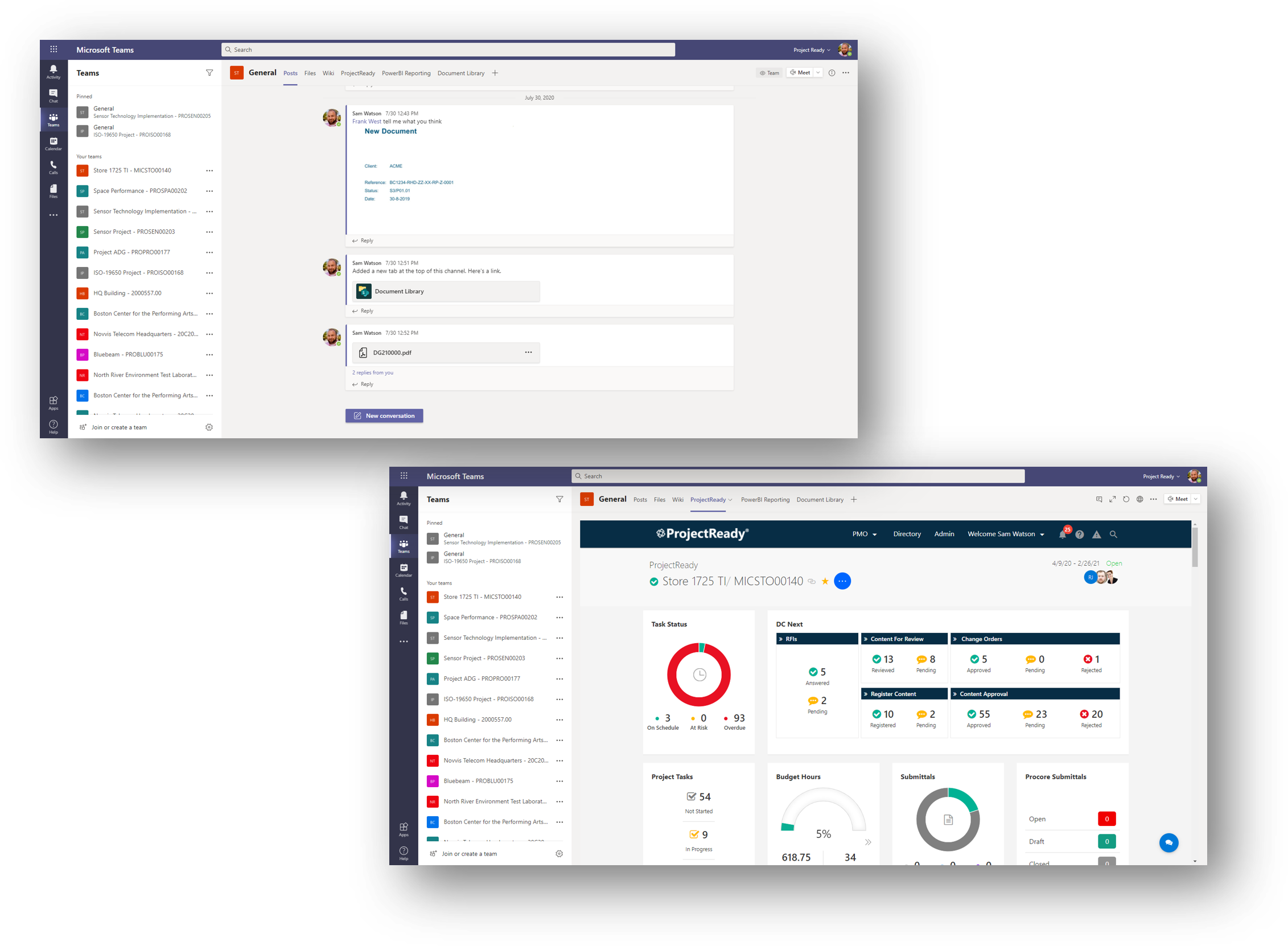 Power Platform Value
(Power Automate, Power Apps, Power Virtual Agents)
Analyze data, build solutions, automate processes, & create virtual agents

Ability for digital information to be accessible to the typical non-technical end-user

The Power Platform is possible thanks to the Common Data Service (or CDS), which provides a unified & simplified data schema so that applications & services can inter-operate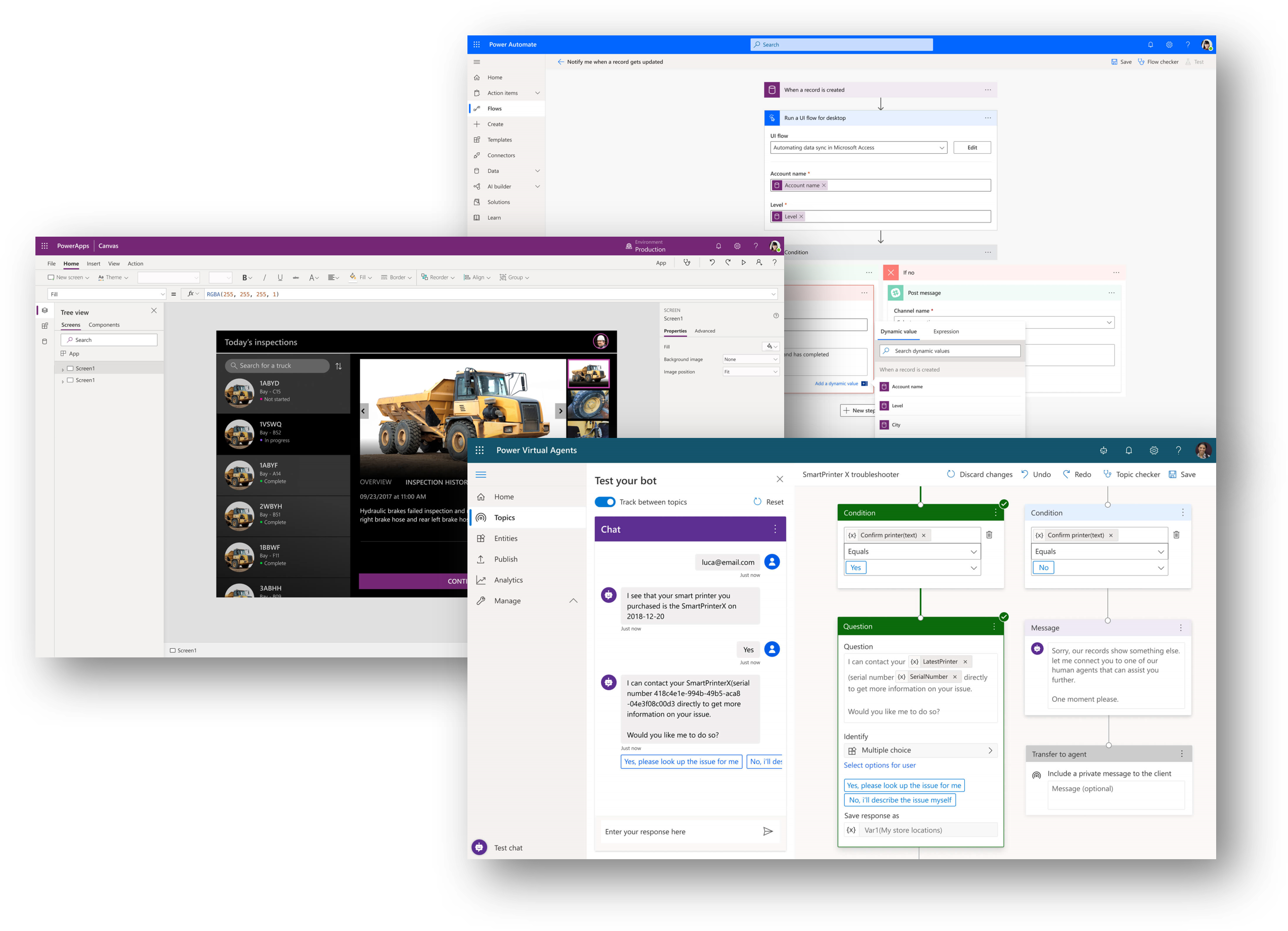 Easy to use, deploy & administer

Extensive set of 70+ data connectors

Strong data governance

Improving enterprise features that appeal to IT

Multiple governance features

M365 audit logs

Multi-factor authentication & conditional access via Azure AD

Secure mobile deployments via Intune MAM integration

Seamless integration to the M365 Stack

Ability to Print Reports

Affordable pricin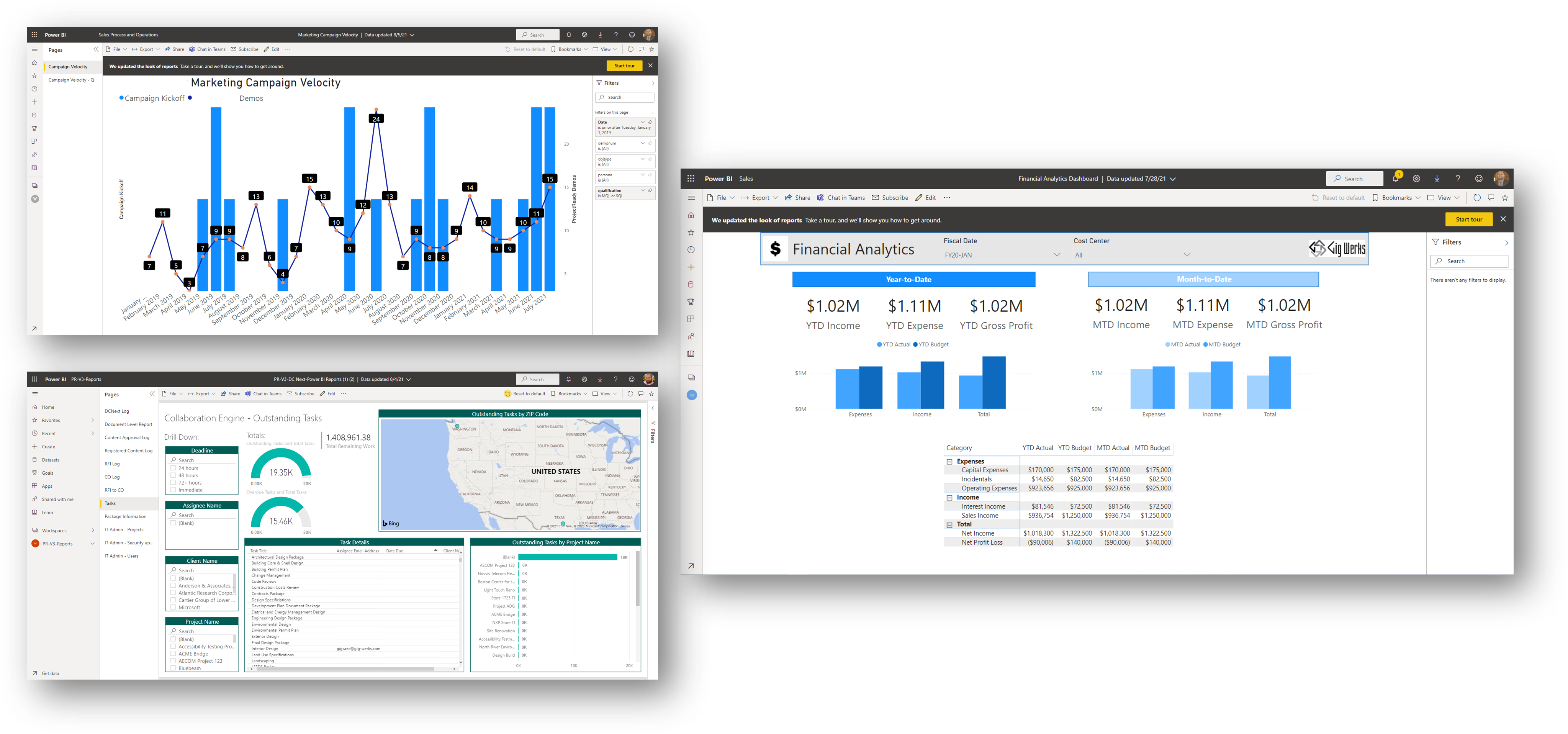 Active Directory & External Sharing Value
Increase employee productivity

Securely authenticate external vendors

External members collaborate for free in SharePoint & Teams

Security & access controls

Secure authentication

Conditional access – enable a zero-trust approach & smart protection policies

Identity protection – safeguard identities with machine learning algorithms that detect anomalies & suspicious incidents.

Multi-factor authentication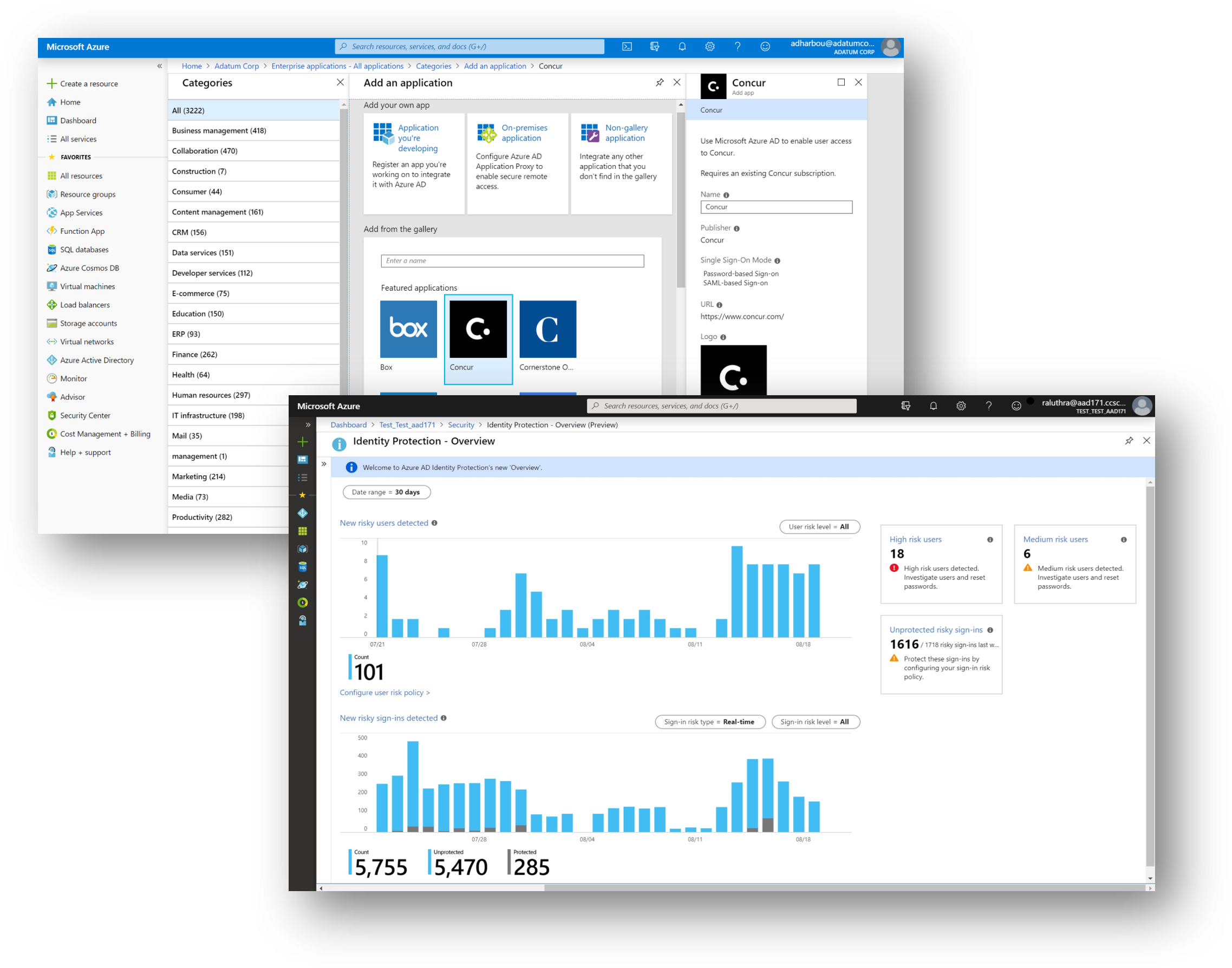 E5 license – M365 Intelligent compliance & risk management solutions help your organization assess compliance risks, govern & protect sensitive data, & respond to regulatory requirements.
Protect & govern your sensitive data wherever it lives – across apps, endpoints, & clouds.

Identify & take action on critical insider risks & code-of-conduct policy violations.

Quickly investigate & respond to legal requirements with relevant data.

Address regulations & assess compliance with a risk-based score.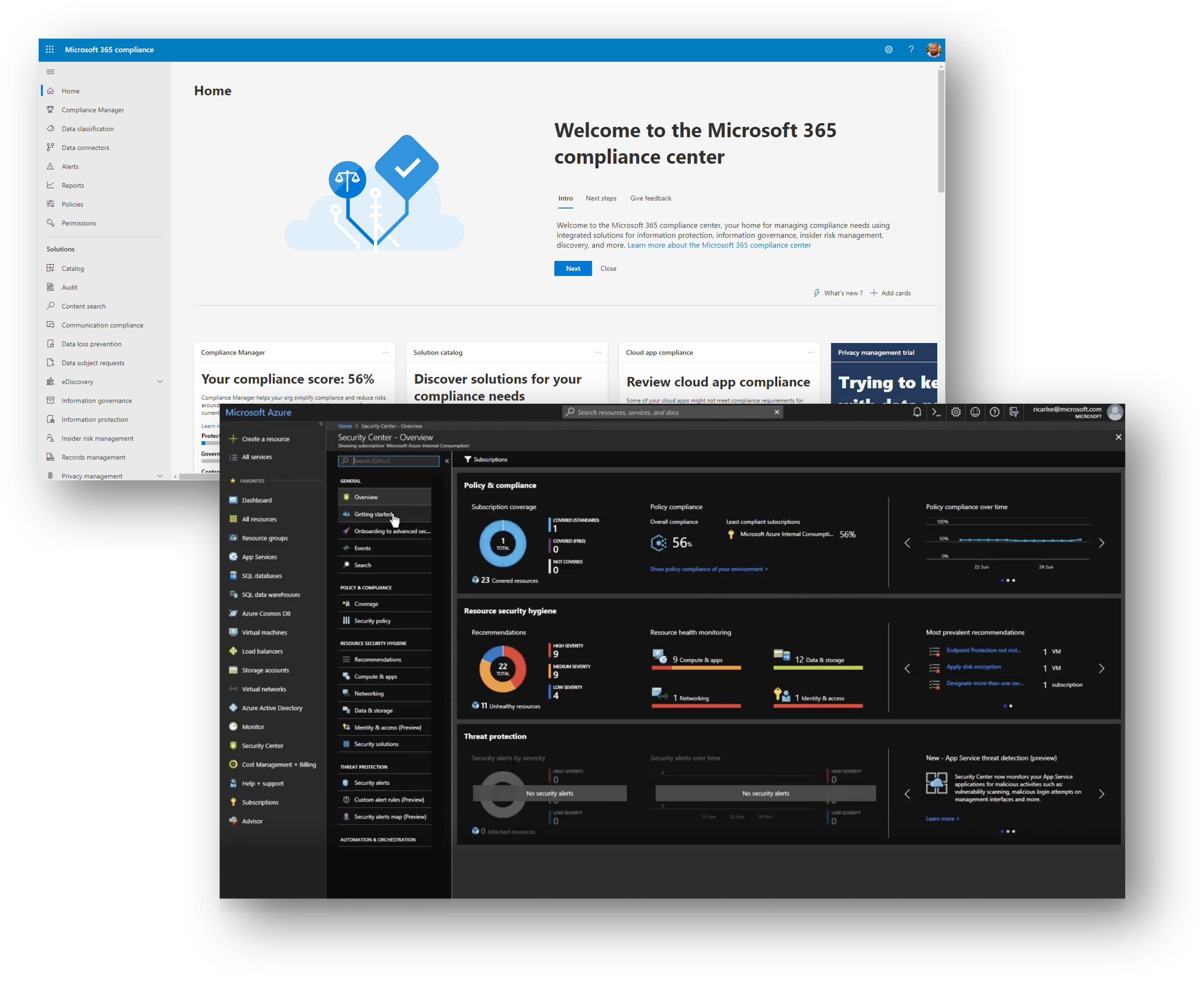 Display content from many sources such as columns, libraries, & pages.

A site owner can decide whether to include content in search results.

Permissions on content also affects whether it appears in search results.

Prevent sensitive data from appearing in search results.