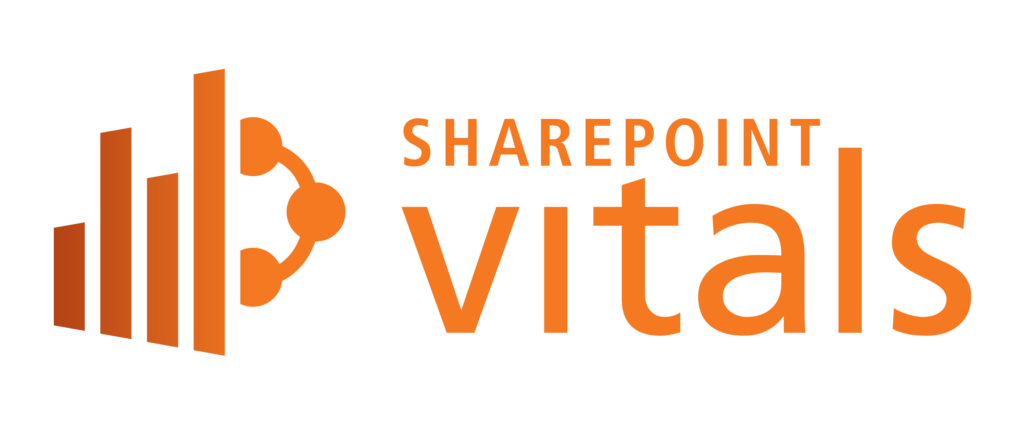 Gig Werks, a SharePoint Vitals partner, offers the expertise and experience to deliver the SharePoint Vitals solution for Actionable SharePoint Analytics and Reports.
With upwards of 190 million users, SharePoint continues to be among the world's most popular collaborative platforms with enterprises across the globe using it for their intranet and business solutions. But how do you ensure its success and adoption in the enterprise and that it is meeting the needs of all departments? With Actionable Analytics from SharePoint Vitals.
SharePoint Vitals makes it easy to monitor and optimize SharePoint, to ensure a steady return on your investment. Using web analytics and summary reports, you can quickly identify your top users, sites, content along with numerous other data collected with the use of SharePoint. Easily identify problem areas, such as slow-loading pages and users who frequently experience slow page load times.
---
Start a Free Trial of SharePoint Vitals
Get a fully featured trial for 30 days, no credit card required.
Be up and running in your SharePoint environment in under 10 minutes!
---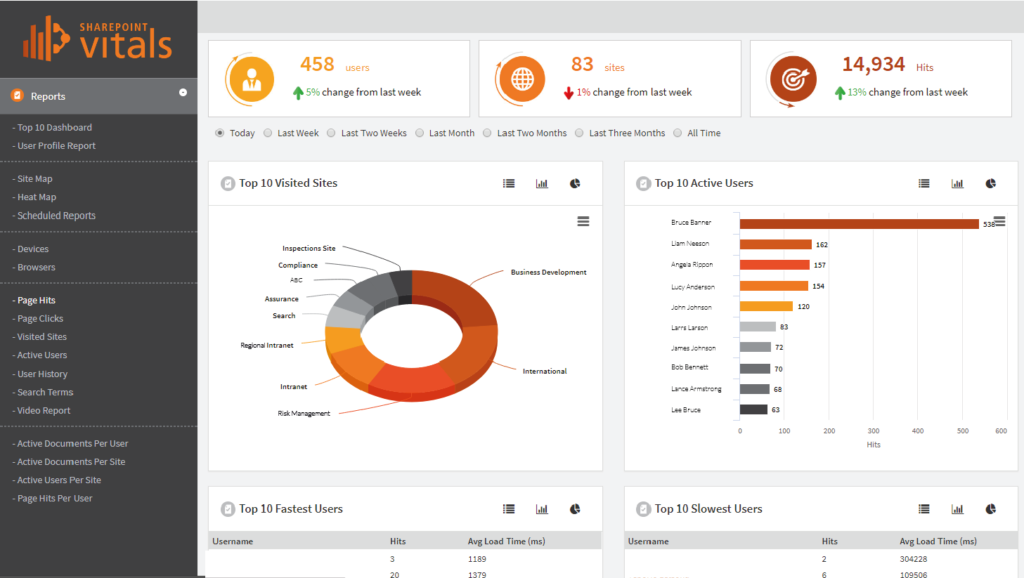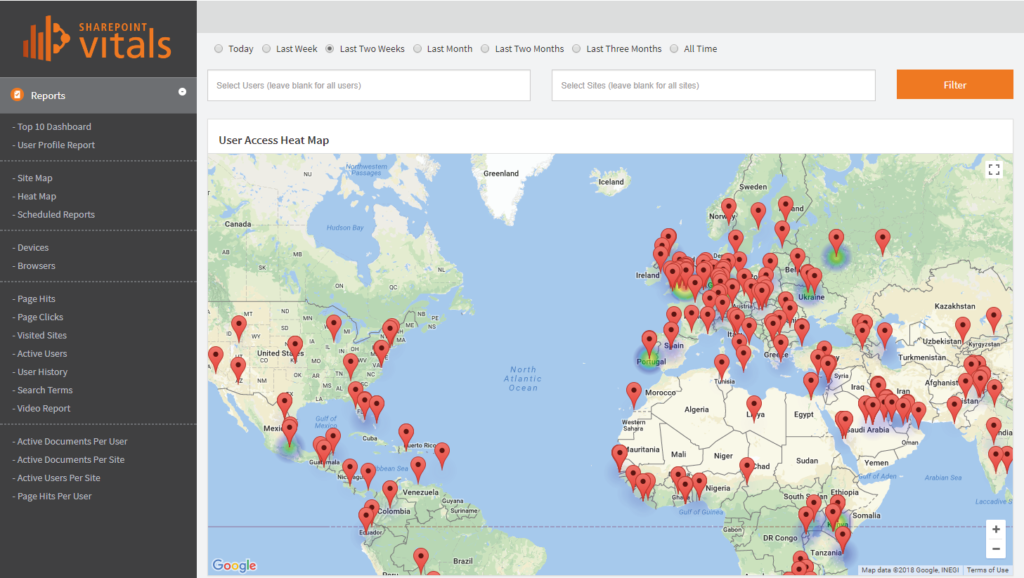 ---
Key Features
Scheduled Reports
Automatically receive weekly and/or monthly e-mails containing comparison SharePoint usage reports so you can monitor changes and overall user adoption stats.
Page Load Times
Understanding the user experience is important, and to do that you need to know how long it takes for users to load pages. SharePoint Vitals takes this into account and captures all page load times.
Search Terms
Find out what users are searching for and when so you can optimize search settings and promote specific terms.
Cloud Hosted
Because SharePoint Vitals is cloud-hosted, it's easy to set up and manage – and once it's running, you can forget about how the magic happens. You don't have to worry about upgrades and administration is a breeze.
Site and Usage Stats
With one click, you can access reports tailored to suit your requirements, including User History, Active Users, Visited Sites, Page Hits, Heat Map, Site Map and Top 10 Dashboard reports.
Detailed Usage Analytics
SharePoint Vitals provides you with all the fine-grained details you need to properly understand your users' experiences of SharePoint, from page load times to time on page and the locations from which sites are accessed. Armed with these details, you can optimize your organization's SharePoint deployment.
---
Key Benefits
Current and Historic SharePoint Site Usage Stats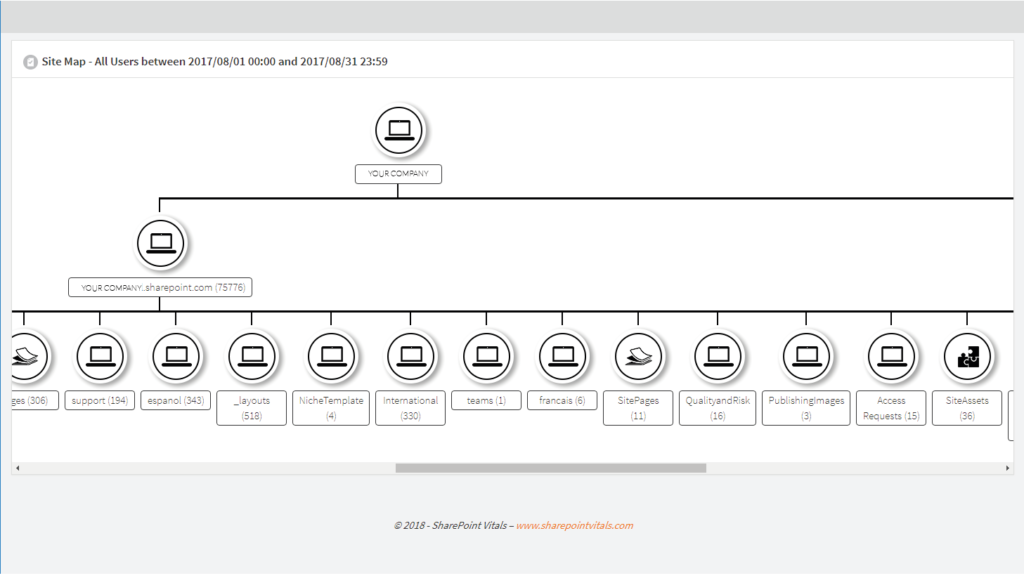 Access real-time site hits from users or look back at all statistics SharePoint Vitals has collected over time.
SharePoint Site Map
Show all user SharePoint analytics in a site map that's easy to read at a glance.
Geographical SharePoint Usage Map
Find out where users are accessing SharePoint sites from, including locations around the world.
Top 10 Dashboard
From one dashboard, immediately access lists of the top 10 sites, users, pages, fastest users or slowest users.
SharePoint Analytics for all versions
SharePoint Vitals works on SharePoint 2010, SharePoint 2013, SharePoint 2016 and SharePoint Online.