Setup your Microsoft Teams Content Portal for Secure, Governed Distribution of Content Across Your Company
With its modern user experience, robust collaboration features & SharePoint built-in, Microsoft Teams has become the new central hub or "intranet" for today's remote workforce. But controlling, governing & maintaining the distribution of company-wide content (announcements, updates, & FAQ) can be a challenge.
Turn to the Modern Content Portal in Microsoft Teams from Gig Werks with the new SharePoint experience. Setup a modern site for sharing information across the company with a simple, secure & governed way to create & update that content.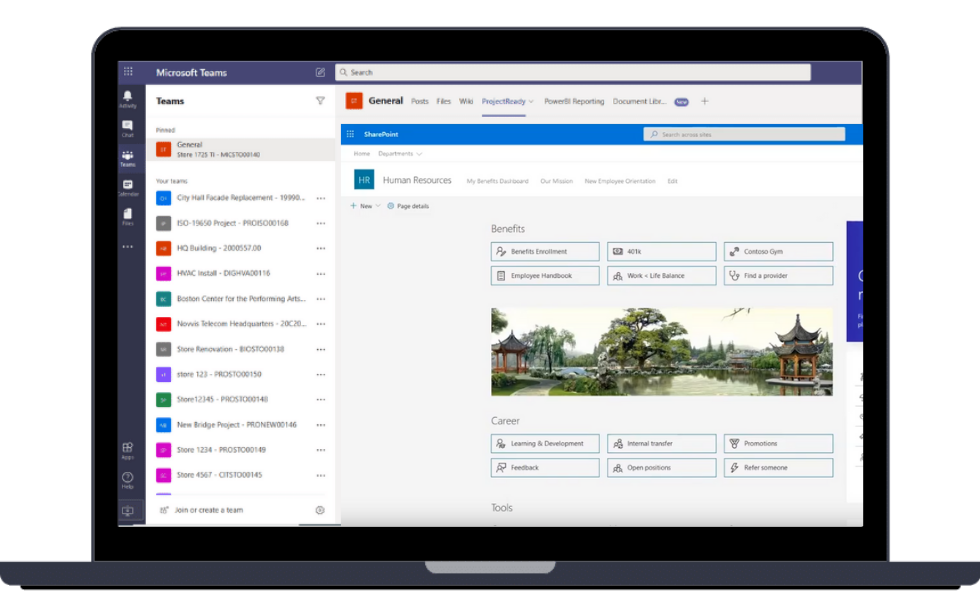 Learn how the award-winning experts at Gig Werks
can help you:
Setup a dynamic company-wide portal directly in Microsoft Teams
Have full control as to who can publish content
The new simplified & powerful SharePoint experience means your team can embed documents, videos, update & create content without the need for IT
Contact Us to Learn More & Get Started!