Power Automate & M365 Webcast
Best Practices for Process Automation with Power Automate & Microsoft 365
In today's workplace (& labor shortage), everyone is trying to do more with less. To achieve that level of efficiency you need to automate the repetitive tasks and paperless processes that often times can slow down your best employees. Using Microsoft Power Automate to drive automation & workflow—your employees can focus their attention where it's needed most and where they're at their best.
Join the award-winning Microsoft 365 solution experts at Gig Werks as we discuss how to successfully strategize, plan & deliver process automation with Power Automate and Microsoft 365:
Understanding the full power & potential of Microsoft Power Automate
Connect your workflows to the full M365 Stack & your line of business systems
Understanding your licensing needs
How to define your use case, scope & plan your solution
Agile project management & how to manage to budget
We hope you can join us!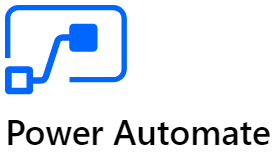 Previous Microsoft 365 Webcast Recordings from our Series
Microsoft Teams Best Practices
Microsoft Power BI Best Practices