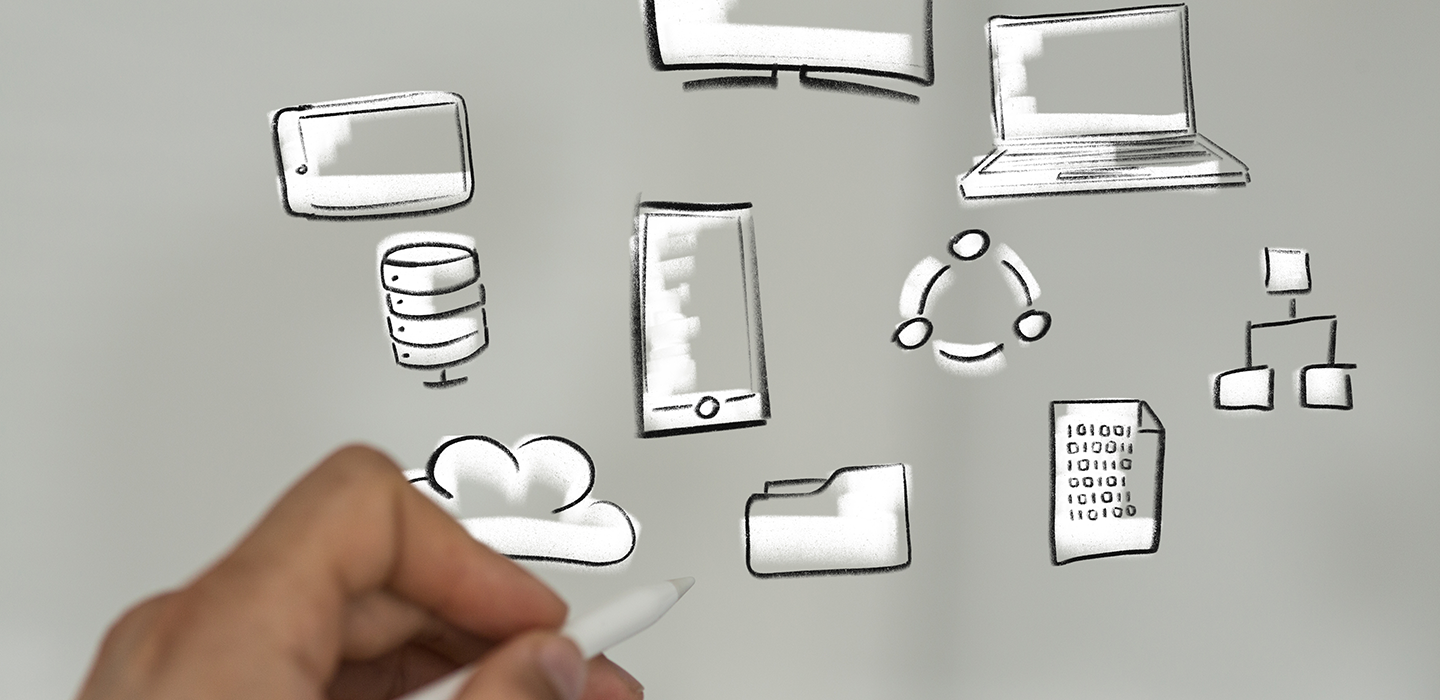 How To Unlock The Full Microsoft 365 Tech Stack For Maximum Value
Microsoft 365 features a range of powerful components. But the true power is unleashed when they work together to drive maximum value. Individual solutions include SharePoint, Teams, One Drive, Viva, AI, Power Automate, Power Apps, Azure, Power BI, and a robust compliance and security layer. And, of course, new offerings are being developed every day.
Unfortunately, knowing when and how to use each tool within your enterprise can be daunting. This blog will zero in on the most popular M365 components and how professional M365 tech consultants can help you drive maximum value from your existing Microsoft investment.
SharePoint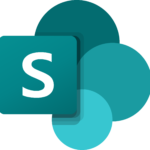 One of the most popular and widely known Microsoft solutions is SharePoint. In fact, your company may already be using the platform as a dedicated content management system or as your organization's intranet.
SharePoint gives users full autonomy to interact with the contextualized data. Furthermore, it binds metadata to drive consistency. Improved consistency does two things:
Improves search.

Feeds compliance.
SharePoint facilitates a controlled form of document sharing. It streamlines your tech infrastructure. It improves flexibility and accessibility. And, finally, because SharePoint is a set cost, it's easy to budget. What's great about SharePoint is it is highly customizable. SharePoint can be easily be tailored to reflect your company brand while providing users with a truly streamlined and modern experience.
Unfortunately, SharePoint is not without its challenges. The most common questions we hear are around security and metadata. But, the good news is that through our unique modern SharePoint provisioning solution, creating, securing, and managing SharePoint sites has never been easier. A qualified SharePoint architect can eliminate the headaches before they even begin.
Learn More: Microsoft 365 SharePoint Services
---
ProjectReady, a subsidiary Gig Werks, makes modern SharePoint provisioning, automated site creation, and cross-platform security for internal and external users easy. Click here to see the solutions we offer for those specifically in the architecture, engineering, and construction (AEC) space. Then, contact us to learn more about how we can address your industry-specific challenges. 
---
Microsoft Teams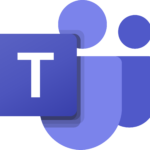 The necessity and value of Microsoft Teams has increased tenfold with the rise of the remote workforce. Today, companies need to empower employees to collaborate from anywhere. Microsoft Teams successfully improves and increases employee productivity and helps improve collaboration across the organization.
According to Microsoft, the top four tangible benefits of Microsoft Teams are listed out below.
1. A Reduction Of The Frequency And Duration Of Meetings
Online meetings conducted via Microsoft Teams are reliable and deliver high-quality audio and video. As a result, employees are spending less time setting up meetings and managing call quality issues and more time engaging with peers, clients, and others. The time savings adds up fast. More than $6.9 million has been saved simply by providing organizations with an easy-to-use, dependable platform on which to communicate and collaborate.
2. Greater Productivity Resulting From Improved Collaboration And Information Sharing
As a direct result of improved communication and collaboration, employees (particularly those classified as "information workers") are able to save four hours each week. This is because Microsoft Teams features coauthoring, integrated file storage, and an internal directory. Companies have realized collective savings of more than $14.3 million just by providing employees with an easier and more effective way to collaborate in real time.
3. Increased Time Savings Driven By The Integration Of Tech
Access to third-party and line-of business apps through direct Microsoft Teams integration across devices allows information workers to reclaim more than one hour each week. Rather than having to switch between different applications over the course of the day, employees can work across platforms within the Microsoft Teams environment. In dollars, this savings equates to about $4.8 million.
4. Reduced Downtime Across The Organization
When resources are available within a single cloud-based location, downtime is reduced and complexity is virtually eliminated. As a result, makes managing security and compliance is easier. Compared to on-premise solutions, organizations can achieve savings of around $258,000, just by eliminating downtime resulting from common server issues.
Yes, Microsoft Teams has been a game-changer. However, determining the governance around the platform can present some complex challenges. This has been the case for some of our clients as they navigate answers to questions like what content should be saved, when and how. Proper governance, particularly for highly regulated businesses, is essential. A qualified Microsoft Teams consultant can walk you thorough best practices and can provide the necessary guidance.
Learn More: Microsoft 365 Teams Services

Active Directory & External Sharing
Sharing data and information security across your organization can be risky. Microsoft introduced Active Directory to quell concerns and empower users with the confidence to keep on collaborating.
Active Directory allows you to easily and securely authenticate your external vendors. Moreover, team members outside your organization can also engage using SharePoint and Microsoft Teams while Active Directory is hard at work behind the scenes. 
Secure authentication when you maintain conditional access by enabling a zero-trust approach and smart protection policies that utilize identity protection facilitated by multi-factor authentication (MFA) is standard with Microsoft's Active Directory. The M365 consultants at Gig Werks can help design a solution that addresses your organization's unique needs. 
Learn More: Microsoft 365 Active Directory Services
Power Platform
The value of the Microsoft Power Platform can be broken down into three main elements. 
Easily analyze data, build solutions, automate processes, and create virtual agents

Accessibility of digital information by the typical "non-technical" end-user

Common Data Service (CDS)
In fact, Microsoft's entire Power Platform is possible thanks to CDS.
CDS is the underlying data platform that provides a simple data schema that allows applications and services to inter-operate smoothly. You only need minor coding skills to take advantage of everything the Microsoft Power Platform has to offer.
With proper planning and use case documentation, Power Platform is a breeze to use and makes life easier for everyone involved. Our team of M365 professionals are highly regarded for their Power Platform expertise and can meet directly your team to determine the Power Platform strategy that will help you best achieve your objectives.
Learn More: Microsoft 365 Power Platform Services
Power BI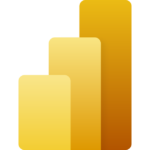 Need to set up robust dashboards that will help you deliver powerful reports designed to empower you to make faster, data-driven business decisions? Microsoft's Power BI has you covered.
Power BI is an easy-to-use, yet powerful, application that works in tandem with the Microsoft 365 platform. The application empowers end-users with timely and actionable information. This tool is great for organizations that are dedicated to realizing continuous improvement in all areas of the enterprise.
One great use of Power BI might include embedding it into your SharePoint and Microsoft Teams instance while also integrating to Microsoft's Chatbot and AI features. This scenario will provide your team with a fluid, intuitive, and easy-to-use user experience that will deliver instant results.
Gartner Peer reviewers placed Power BI in the bottom third for price. That means it's far less expensive than other reporting tools and offers a greater number of features and easier integration within the overall M365 product stack.
Gig Werks can help you implement a Power BI strategy that helps you uncover which data points are important to your organization. The team can also help you develop a plan to efficiently source key data points while presenting it on user-friendly dashboards to make sure your reports always look great and deliver the most bang for your buck.
Learn More: Microsoft 365 Power BI Solutions

Compliance and Search
Intelligent compliance and risk management solutions from Microsoft 365 will help your organization assess compliance risks, govern, and protect sensitive data, while ensuring that you are able to respond quickly to regulatory requirements. When you use M365, you not only ensure that your information is governed and protected, you gain the ability to access it from anywhere.
From a compliance perspective, the Microsoft tech stack improves your ability to act fast and quickly respond, which greatly reduces risk and the costs associated with risk. Oftentimes, the biggest challenge facing compliance-oriented organizations is simply not being able to find the right information at the right time. But thanks to greater search functionality, this challenge has been minimized. 
With the improved cross-application search functionality from Microsoft, you can find the information you're looking for easily, Additionally, depending on your needs and company policies and procedures, you can even decide whether content can be pulled during a search, which provides even more peace of mind.  This setting is useful to prevent sensitive data from appearing in search results. 
With so many robust compliance and search functions, it's hard to imagine having to overcome challenges. Unfortunately, they do exist. Primarily, the biggest challenge users face can actually be addressed with the introduction of better, more consistent metadata. 
An appropriate, easy-to-implement metadata strategy can be a gamechanger, but it must be structured early and appropriately early on. Implementing the correct taxonomy and developing a plan to appropriately wire up external data at the onset is key. A Gig Werks consultant can provide the guidance necessary to drive improved search.
Learn More: Microsoft 365 Compliance And Search Solutions
Bring The Microsoft 365 Tech Stack Together
While each of the applications discussed above are powerful on their own, greater value is realized when you bring the entire Microsoft 365 tech stack together. 
As you contemplate your next step, understand the importance of working with a knowledgeable team of M365 professionals to ensure that each application works seamlessly with others in the platform. The cost of getting it wrong can be substantial. 
These days IT departments busier than ever, which means innovation is often set aside or constrained because of a lack of time and resources. As a result, organizations don't have the resources to envision the benefits of automated processes and workflows that can make a difference, much less build their own. That's where Gig Werks can help. 
When you work with a team of award-winning Microsoft 365 professionals, the results speak for themselves. Give us a call today to learn more about the M365 tools available today, which ones you are already paying for, and how to make the technology you already have at your fingertips work harder for your business.
---
---
Additional Microsoft 365 Resources
[VIDEO] Modernize Your Workflow With Microsoft 365 Power Automation And Power Virtual Agents
 [WEBCAST] Succeeding In The Hybrid Workplace With Microsoft 365: Best Practices For Planning & Delivering the Full Power Of Microsoft Teams
 [WEBCAST] Best Practices For Planning & Delivering A Successful Power BI Solution