Modernizing the SharePoint Enterprise with Nintex
In a world moving more and more to the cloud & hybrid solutions, there are a number of key decision points facing the enterprise as they look to address their legacy systems and customization's.
Traditionally, solutions built with SharePoint were built as WSP's to allow customers to tailor functionality specific to their business needs. This approach limited the ability to scale, migrate, upgrade or take advantage of the newest technology available & more importantly it prohibited you from moving to the CLOUD or HYBRID environments.
With the new SharePoint Application model, and the process automation power of Nintex, you can deliver your custom business needs while maintaining scalability, flexibility and security throughout the system.
Have Gig Werks guide you in that journey while ensuring business continuity with an eye to the future. Our expertise covers it all, giving your team peace of mind as you make the move to modernize the enterprise.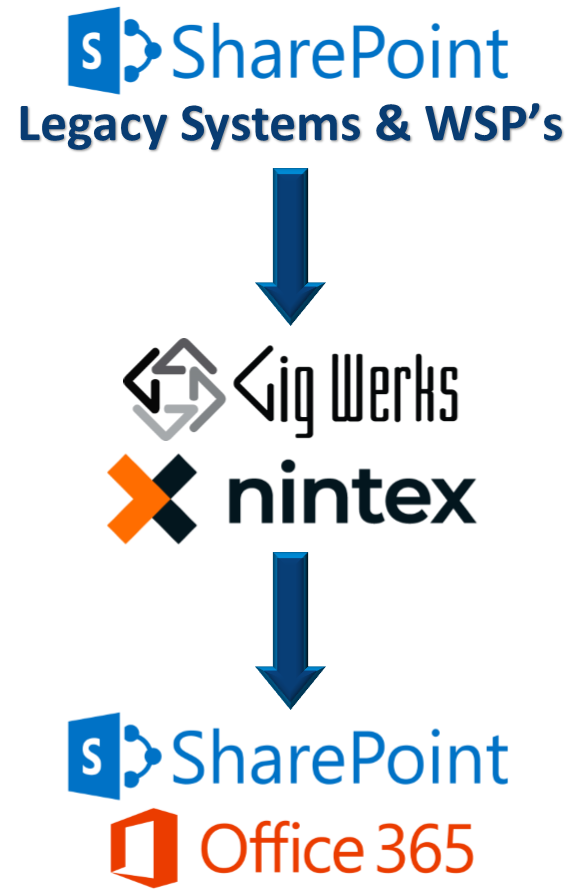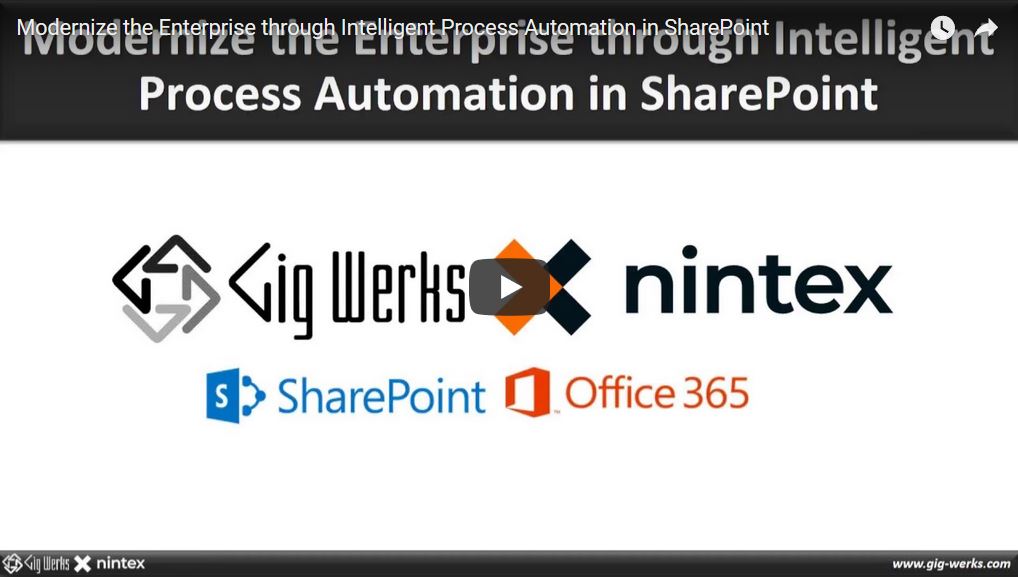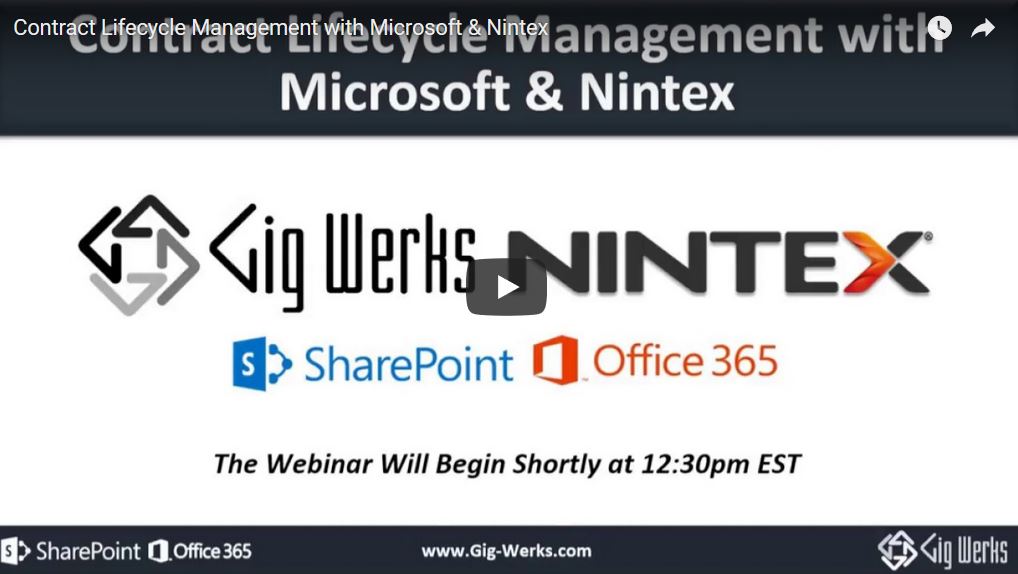 TESTIMONIALS
Advantages of Moving to a Modern Enterprise using SharePoint & Nintex
Cloud & Hybrid Ready

Scalable to the future

Secure & Flexible

Seamless Integration across systems


Low Infrastructure Maintenance

Low IT Burden

Easy Automation of Processes across systems & departments

Application value increases over time through reuse and extension of solution

Rapid Build and Deployment
TESTIMONIALS
Extend your Investment Further to Easily Automate Numerous Business Processes Across Users & Departments, including: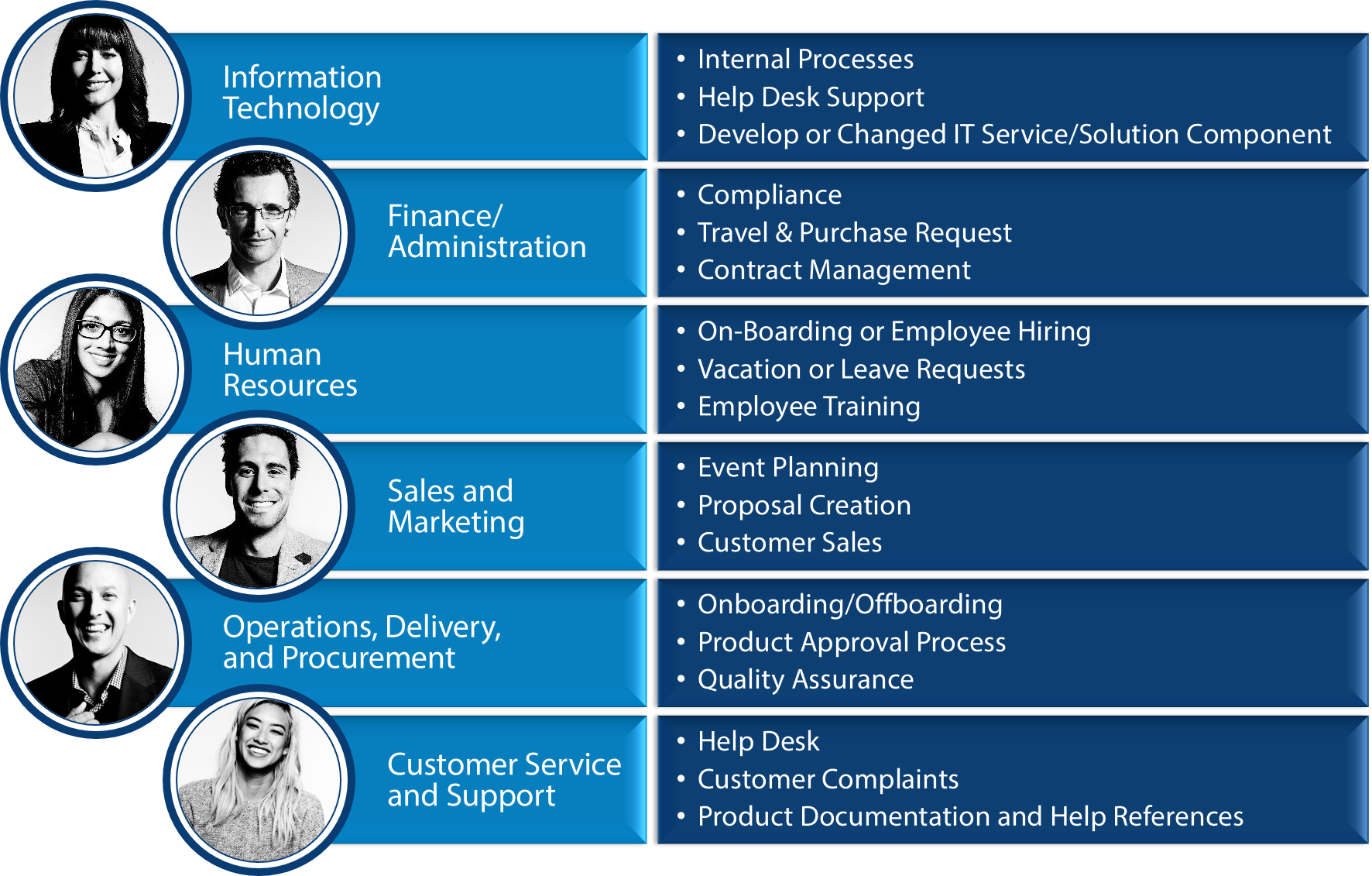 TESTIMONIALS
Let Gig Werks show you how to transform legacy systems and drive value to your existing investments by connecting modern cloud-ready systems: